FEATURE
By Stephen Crawford
As many of Europe's club seasons came to a nail-biting end, we breathed a mild sigh of relief in the knowledge that the tension was over for the time being – even if our teams hadn't done as well as we'd hoped.
However, the lull didn't last long, as transfer season appears to be in full swing already, dominating headlines and reintroducing the sense of anxiousness that we associate so much with the beautiful game.
One such nervy saga concerns English Premier League side Arsenal, whose leaky defence have prompted the Emirates side to attempt to sign Blackburn centre-back Christopher Samba. Samba, whose surname conjures images of slick South American skill, is a 6ft 4in physical brute, about as far removed from Brazilian flair as you can get.
Using the Congolese defender as inspiration,
Goal.com
have composed a Top 10 list of footballers with inappropriate names, in that their monikers don't match their background in some way or another. We have also included a smaller list of honourable mentions which narrowly missed out.
10. Claudio Gentile
Gentile translates from Italian to English as 'kind' or 'nice', traits that the former defender never once showed on a football pitch. The 1982 World Cup winner enjoyed kicking Diego Maradona around in that particular tournament, is well remembered for ripping Brazilian legend Zico's shirt in half, tripping up Kevin Keegan at an awards ceremony, and also renowned for digging his nails into an opponent when 'helping' him up off the ground – after putting him there himself in the first place. Argentine hero Mario Kempes said of the ruthless hardman: "If you went to the toilet, Gentile would follow you there."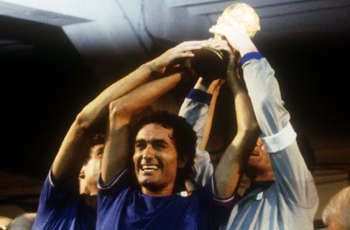 9. Philipp Lahm
Another bilingual beauty, the Germany and Bayern Munich captain's surname means 'lame' or 'feeble' or 'sluggish' in English. Any fan of German football will understand why the defender's unfortunate title doesn't fit the package it was assigned to, as the full-back's efficiency, confidence and adaptability has led his club team to victory in numerous domestic competitions, while also narrowly missing out on the Champions League trophy in the 2009-10 final.
8. Norman Conquest
A name anyone with a sense of humour would enjoy, this former Australian goalkeeper had a lot to live up to when he parked himself between the sticks for the Socceroos. A three-year stint as the custodian for his national side saw him pick up 11 caps between 1947-1950, but failed famously when trying to achieve William the Conqueror-style status after being the last line of defence for an Australia XI that lost 17-0 to an English FA representative side in 1951.
7. Danny Invincibile
With a handle that sounds more like a superhero than a footballer, you'd expect a colossal goal return from the Australian-born forward. However, proving hardly indestructible, Invincibile suffered from injuries during his first season at Kilmarnock – his longest serving side – before eventually establishing himself in the team and producing a return of roughly one goal in six games over an eight-year period. Released in January this year, the 32-year-old was then picked up by St Johnstone, who subsequently let him go at the end of the 2010-2011 season.
6. Rod Fanni
Fanny may be American slang for buttocks, but the French full-back's displays on the pitch have shown that he is anything but a bum, earning himself a handful of international caps as well as interest from many of Europe's elite clubs in recent transfer periods. The fact that his first name is Rod adds to the hilarity.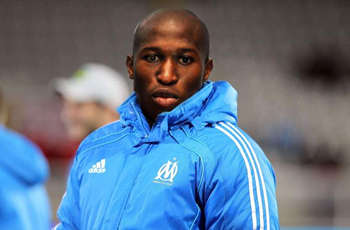 5. Rene Houseman
Rene Orlando Houseman, Huracan legend and former right winger for the Argentine national side, has a last name that would have you perhaps view the former South American star as a quiet homebody, enjoying nights on the porch with a wife, watching the kids play – but far from it. Houseman's career was cut short due to a tendency to put partying ahead of his football, earning a reputation as a lover of gambling, women and drinking.
4. Carlos Costly
Despite having a surname that could see him stand up nicely next to the Andy Carrolls and Fernando Torreses of the world, the closest the Honduran striker has ever got to a 'big money' move was a small loan spell at Birmingham City – who were in the Championship at the time – which was never made permanent. Honduras had high hopes for the hitman at the 2010 World Cup in South Africa, but injuries prevented him from appearing, which proved... costly... for the national side, who didn't manage a single goal.
3. Kaka
When pronounced in Italian, the playmaker's nickname sounds strikingly similar to something the AC Milan locals would have to spend several minutes in the bathroom getting rid of. Highlighting this, former Juventus transfer guru Luciano Moggi joked that he would never buy a player that had the potential to play as badly as his name suggests. Moggi's cackles were soon silenced when the Brazilian picked up the 2007 Ballon d'Or during his tenure at Milan.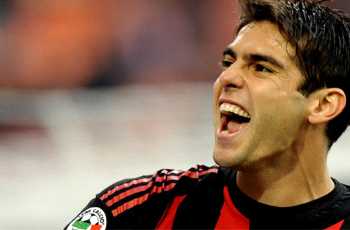 2. Danny Diver
Any guesses as to what this former player's position was? That's right, striker. Born in Paisley, Scotland, the hitman enjoyed a successful career with a plethora of clubs throughout his time as a professional. And, even though he has a last name that would turn the head of any referee before a match even started, Diver proved to be a competent frontman and prolific goalscorer. Good on him for defying such an unfortunate surname.
1. Dominique Dropsy
Narrowly beating Diver to the top spot, French goalkeeper Dominique Dropsy is another wonderful case of mind over matter when it came to defying a birth name. You would be hard pushed to come up with a more inappropriate name for a shot-stopper (Dominque Butterfingers? Dominique Whoopsiedaisy?), but in spite of his unfortunate handle, the former Strasbourg glovesman managed to muscle his way into the 1978 French World Cup squad alongside current Uefa president and footballing legend Michel Platini.
Honourable mentions
Danny Boffin (Belgium) – Winger:
A name that suggests brains, something footballers rarely possess.
Zander Diamond (Aberdeen) – Centre-back:
Surname doesn't really reflect his modest price-tag.

Ciro Immobile (Juventus) – Striker:
The slow, hulking hitman actually lives up to his name. Perhaps the player picked the wrong position, as opposed to being named inappropriately.
Stephen Ireland (Aston Villa) – Midfielder:
No longer plays for Ireland after a major fallout with national team bosses. Claims he would rather 'shoot himself' than live in his country of birth.
Perry Kitchen (D.C. United) – Defender:
Probably should have been a chef.
Gol Gol Mebrahtu (Gold Coast United) - Striker:
Despite his alluring name, this hapless frontman has never actually been able to find the net in Australia's A-League.
Logan Pause (Chicago Fire) – Midfielder:
A central player known for his energetic style of play.
Jason Scotland (St Johnstone) – Striker:
Played in the Scottish top-flight for years and would have enjoyed a starting spot in the national team... had he not been born in Trinidad & Tobago.
Danny Shittu (QPR) – Defender:
Is actually pretty good.
Ricardo Virtuoso (Columbus Crew) - Midfielder:
Not as good as the moniker suggests, the 27-year-old is still looking for a club after being released in 2008.
Georgie Welcome (Monaco) – Striker:
The Honduran forward joined the French side on loan in January, months before Ligue 1 felt that his new club were anything but welcome in the French top flight.
Do you think we've missed anyone out? Why not let us know by leaving us a comment in the box below...

Our

provides the best breaking news online and our

football fan community is unmatched worldwide. Never miss a thing again!